By now you've probably used Capcut PC for video editing. And you've probably even created some content using Capcut For PC. But I believe that you are still not fully familiar with the software. right? Here in this blog post, I am going to solve one of the most asked questions about Capcut PC.
How to crop the video/photo on capcut PC?
The PC software of capcut is so easy to use once you know where all the options and tools are. Previously i have written the post about
motion blur in capcut
and in that post i have received few comments that people don't know how to crop the content in capcut pc. Now that we've covered the issue, let's dive into the solution:
how to crop on capcut pc?
Capcut PC Software has few sections but its not necessary to know about all of them. So, i am going to explain a few sections which is necessary to learn how to crop.
Refer this picture for reference.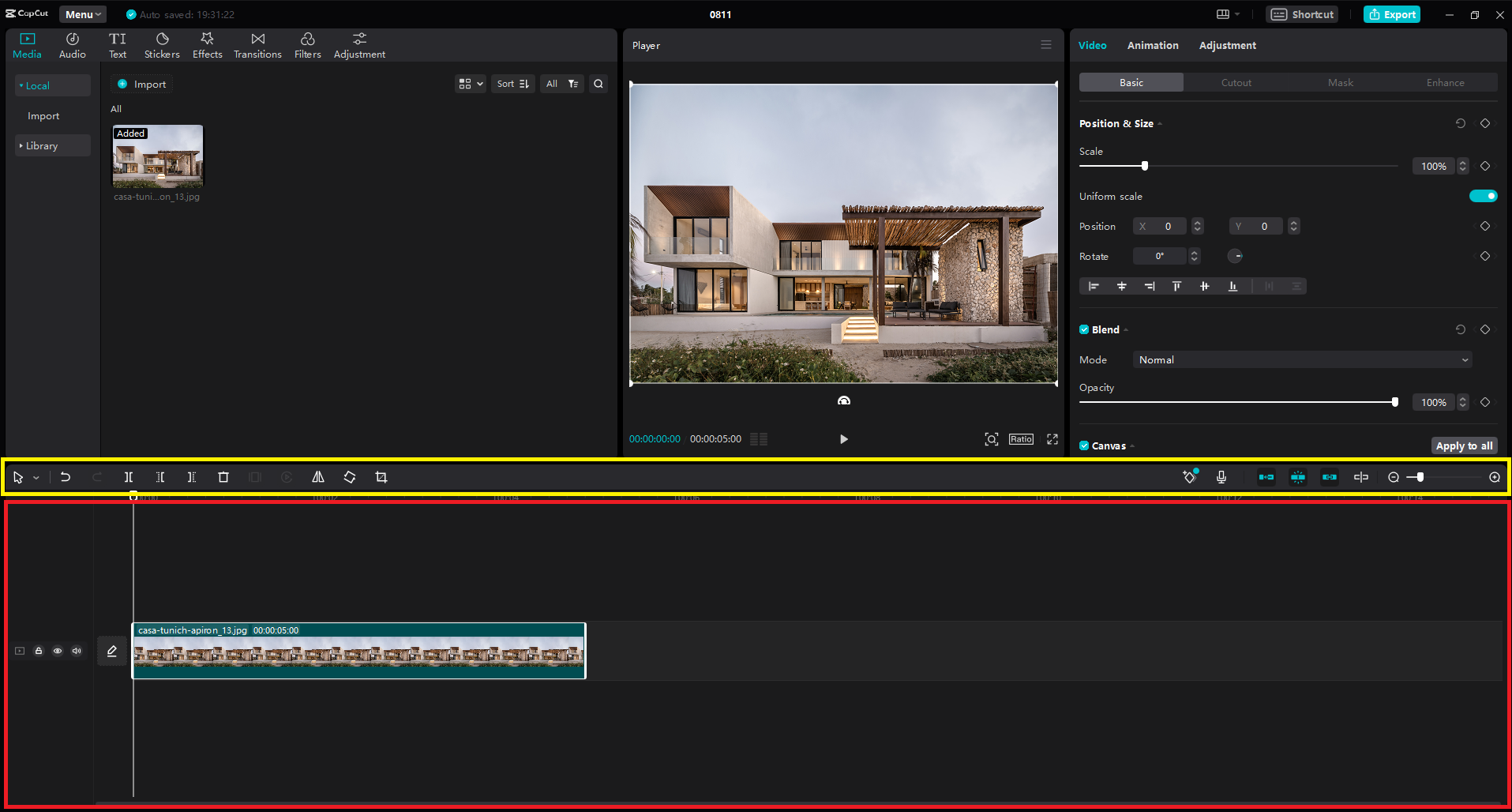 As you can see in the picture, The
Red Highlighted Section is called the timeline
and
the Yellow section is called the tools bar
. Once you import the video in capcut, you have to add it into the timeline in order to edit it.
So, to crop the video/photo in capcut pc, you have to add it to the timeline.
Now click on the video/picture from the timeline which you want to crop to select it.
Once you select the desired content, you will see the Crop tool in the tools bar (yellow highlighted section).
Click on that crop tool the new window will pop open which is known as crop window.
You can easily crop the photo or video from there.
Refer below given picture of crop window in capcut.
You can keep the desired portion of the content and crop other portion out. You can also rotate the content from there. There's a crop ratio option in the crop window. So if you don't know how much to crop for your youtube shorts or tiktok shorts or instagram reels, you can just select the
crop ratio 9:16
from there and it will automatically do that. If you want to edit the video for youtube, you can select the
crop ratio 16:9
in capcut PC. Isn't it easy? If you successfully cropped the video in capcut pc after following our guide, you can comment down below and say something to us. We get motivation to write from your comments so don't be shy and write to us. If you want to know anything else about the capcut PC video editor, you can ask us through comment section. We will write the post about it and answer your questions. Thank you for visiting.